Each fragrance has a unique and inimitable character. Due to the individual combination of shades and exclusive combinations of perfume notes, some fragrances are commonly referred to as warm or cold. Fresh, invigorating scents with notes of citrus, sandalwood, musk, and mint seem icy and cold to us. And most of the fruity-floral, spicy, resinous, and woody aromas we attribute to warm or warming compositions.
The aromas, filled with the warmth of spices, are often complex and unfold completely differently for each person. Therefore, it is better to try a spicy composition directly on the body. Today we want to talk about perfumes that are considered warm in terms of olfactory perception. Usually, they include oriental compositions, which are characterized by sensual, warm, and velvety smells.
The 9 Best Warm Perfumes for Women represent the notes of amber, spices, incense, vanilla, various oriental incense, and some woody chords. Such fragrances are ideal for evenings, night walks, and the cold season. They create a unique atmosphere of comfort, enveloping them with their thick, rich sound.
Spicy notes woven into classic warm perfumes can warm with their wave even on the frostiest days. Captivating, languid, seductive, and bewitching with their tartness, oriental perfumes create a fabulous atmosphere of a thousand and one nights wherever they appear. Spicy notes are especially beautifully revealed in the frosty air, reminiscent of the warmth of exotic countries.
Perfume developers have empirically established that our preferences directly depend on the air temperature outside the window. In summer, fresh marine accords with hints of citrus beckon us. In winter, you want something rich, and warm. Using this feature, perfumers develop special compositions for the cold season and days.
9 Best Warm Perfumes That Smell Sweet and Cozy
1. Thierry Mugler Angel Eau De Parfum
This is a wonderful sillage, warm perfume. They can be called iconic icons of the 90s. The feminine fragrance tempts with delicate strawberry, peach, melon, mandarin, blackberry, and pineapple, drenched in golden honey accents, turning into an accord of fine jasmine, nutmeg, and refreshing bergamot.
Then sweet vanilla and sensual chocolate go hand in hand with amber caramel, all spiced with a touch of exotic patchouli. Thoughtful composition down to the smallest detail creates a timeless symphony of smell and feelings that work better than a warm blanket on a frosty winter evening.
Brand: Thierry Mugler
Country of manufacture: France
Gender: Women
Release year: 1992
Perfumers: Olivier Cresp, Yves de Chirin
Notes: lily of the valley, peach blossom, caramel, coconut, plum, dark chocolate, cotton candy, red berries, blackberry, cassia, orchid, mandarin orange, patchouli, honey, tonka bean, jasmine, melon, bergamot, rose, apricot, musk
2. Tom Ford Tobacco Vanille Eau De Parfum
There are a total of 12 scents that are handmade by Tom Ford, and one of them is called Tobacco Vanille. The family has a scent that is flowery, woodsy, and musky. The fragrance is replete with the incomparable aroma of high-priced cigars, which are filled to the brim with aromatic spices and delectable cocoa. Tobacco blossoms, vanilla, and dried fruit are entwined in its plume, and it exudes a bold and respectable air.
Brand: Tom Ford
Country of manufacture: USA
Gender: Unisex
Release year: 2007
Notes: Tobacco, dried fruits, allspice, vanilla, woody notes, tonka bean, cocoa
3. Diptyque Eau Duelle Unisex Eau De Toilette
Diptyque Eau Duelle – This unique fragrance was launched in 2010. Eau de toilette has a multifaceted aroma, fresh, light, free, and noble. He creates a dynamic image of a confident person who can truly and fully enjoy every moment of life.
The fragrance is part of the family of oriental spicy fragrances, dedicated to the exoticism of traveling along the ancient path for spices and silk. The perfume composition of Diptyque Eau Duelle opens with notes of tropical elemi juice, Indian green cardamom, bergamot, incense tree, Asian juniper fruit, pink pepper, Indian calamus, Chinese black tea, saffron, ambergris, musk, and bourbon white vanilla.
Brand: Diptyque
Country of manufacture: France
Gender: Unisex
Release year: 2010
Perfumer: Fabrice Pellegrin
Notes: olibanum, bourbon vanilla, elemi, saffron, bergamot, black tea, musk, juniper, ambergris, pink pepper, cardamom
4. Calvin Klein Euphoria Deep Eau De Parfum
The fragrance carries notes of the East, contrasting with exotic fruits and seductive plant accords. It is like a journey in which all failures are forgotten. Inspired by a new dimension of freedom, pleasure tells of a life full of intriguing dreams.
The fresh, slightly fruity perfume stimulates the senses, adds self-confidence, and emphasizes a strong character. The spicy smell of white pepper is complemented by sweet notes of jasmine and rose, while green mandarin leaves bring a little freshness.
This blend dives into a casual one, which enhances the bouquet with aquatic accents and dominates the scent, adding depth to the fragrance. Floral notes sway strongly with chypre accords, patchouli, and woody notes, nestled in predatory musk. A wonderful, feminine perfume.
Brand: Calvin Klein
Country of manufacture: USA
Gender: Women
Release year: 2016
Notes: mandarin leaves, white pepper, patchouli, peony, rose, casual one, musk
5. Burberry My Burberry Blush Eau De Parfum
It may seem that this is a winter perfume for girls, but the fragrance is suitable for women of any age. The perfume is warm and charming, it envelops with comfort. The perfect scent for every day because, despite its sweetness, it is not too heavy or overpowering. Lemon, pomegranate, and jasmine provide a fresh and light accent, which, combined with geranium, green apple, and rose, creates a unique composition perfect for a winter morning.
Brand: Burberry
Country of manufacture: England
Gender: Women
Release year: 2017
Notes: pomegranate, geranium, wisteria, lemon, jasmine, rose, green apple
6. Giorgio Armani Emporio Eau De Parfum
The fragrance for women is an oriental-vanilla fragrant composition that from the first minutes envelops you with an elegant, delicate aura. This fragrance is dedicated to luxurious, well-groomed, romantic women who appreciate the long-lasting scent of perfume.
At first, the fragrance includes citrus notes, sweet pineapple, and pear, broken down by intoxicating tuberose and bergamot. It's hard not to fall in love with it when a delicious orris root, alluring jasmine, heliotrope and spring lily of the valley appear in the heart.
At the end of an oriental adventure, you can smell sandalwood balm, tonka bean, elegant white amber, sensual musk, and sweet aromatic vanilla, accompanied by cedar and almond. This is a fragrance that is ideal for a romantic meeting in the evening, or for long trips in the winter season. A balanced bouquet makes it versatile. It can be worn all year round.
Brand: Giorgio Armani
Country of manufacture: France
Gender: Women
Release year: 1998
Notes: sandalwood, lily of the valley, almond, orris root, tuberose, lime, amber, mandarin orange, vanilla, tonka bean, jasmine, heliotrope, pear, bergamot, pineapple, musk, cedar
7. Byredo Vanille Antique Eau De Parfum
Daytime perfume, work perfume, and date perfume are just a few examples of perfume niches we know, but the founder of renowned Stockholm perfume company Byredo decided to focus on a niche that seems to be the least crowded among the big perfume corporations.
This is a perfume for the night. A new fragrance has appeared in his night collection, the main note of which is an intense and seductive vanilla bean. This is a sensual vanilla perfume for the night ─ Vanille Antique. It was created specifically for the night and is part of the Night Veils collection, developed by the brand over four years.
Brand: Byredo Parfums
Country of manufacture: Sweden
Gender: Unisex
Release year: 2022
Notes: plum, labdanum, amber, vanilla, musk
8. Viktor & Rolf Good Fortune Eau De Parfum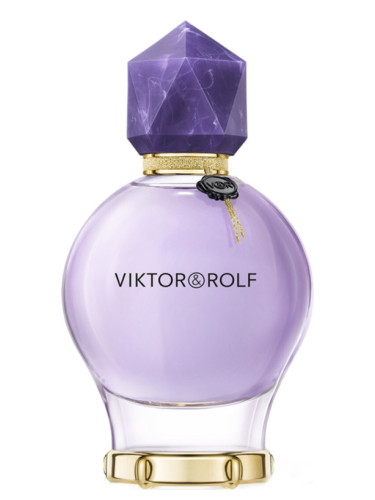 Viktor & Rolf present the flagship fragrance for women Good Fortune, the first pillar fragrance for women since the launch of BonBon. The presented perfume composition includes notes of jasmine, vanilla, narcissus, and fennel.
And its bearer awaits in a bottle, which is decorated in shades of purple, it is crowned with a cap in the form of an amethyst crystal. It is noted that this energetic violet-blue shade of blue with a lively lilac-reddish undertone is the embodiment of strength and novelty, like the fragrant elixir itself.
Brand: Viktor & Rolf
Country of manufacture: France
Gender: Women
Release year: 2022
Notes: fennel, jasmine, Madagascar vanilla
9. Givenchy L'Interdit Rouge Eau De Parfum
Meet another perfume masterpiece created by master perfumers for the Givenchy brand. This is an oriental floral composition for women L'Interdit Rouge, which has replenished the L'Interdit collection, and in this interpretation, the red hue has become even richer and more seductive.
Tuberose, blood orange, and patchouli are delightfully combined to create a subtle fragrance that is the embodiment of sensuality, passion, and the hot temperament of a woman! This is a perfume that you want to possess, like a ripe forbidden fruit, like the woman who chooses it.
Brand Name: Givenchy
Country of manufacture: France
Gender: Women
Release year: 2021
Perfumers: Anne Flipo, Dominique Ropion, Fanny Bal
Notes: sandalwood, tuberose, patchouli, ginger, jasmine, vetiver, blood orange
Verdict
If you haven't dared to try oriental fragrances before, now is the time. They are tart, rich, and persistent. These Best Warm Perfumes are another chance to exaggerate your uniqueness, charm, and sensuality.