Ormonde Jayne's selective perfumes are the great creations of the brilliant and unique Linda Pilkington. Her fragrances are often named after their main ingredients and use high-quality oils and absolutes. So, among them is the oil of champak, the national Philippine flower (Sampaguita), and the oil of Canadian hemlock, with a characteristic sweet-resinous aroma (Ormonde Jayne Man).
10 Best Ormonde Jayne Perfumes Reviewed
Best Ormonde Jayne Perfumes are outstanding for their sensual and exciting quality, passion and reverence, elegance and luxury. Perfume Ormonde Jayne has earned recognition in the world of sophisticated connoisseurs, and she was twice awarded the British Prize for style and innovation.
1. Ormonde Jayne Black Gold Eau De Parfum
Unisex perfume (2014) According to brand founder Linda Pilkington, the perfume is centered around the highest quality ingredients that could be found. Quality sandalwood was selected from 20 of the very best specimens, each ingredient was carefully studied, and the final version of the fragrance is the result of labor carried out with all meticulousness and love. According to the brand, these perfumes consist of only absolutes and contain 50% oil (usually, the concentration of perfume is from about 20% to 40%).
Brand: Ormonde Jayne
Country of manufacture: England
Gender: Unisex
Release year: 2014
Perfumer: Geza Schoen
Notes: juniper fruit, clary sage, water lily, pink pepper, orchid, citrus notes, amber, mandarin orange, patchouli, cedar, vanilla, woody notes, carnation, jasmine, bergamot, rose, musk
2. Ormonde Jayne Ormonde Man Eau De Parfum
Men's perfume (2004) meets the delicate taste and contains non-traditional ingredients. Holistic and with a strong character, passionate and mystical, the fragrance is filled with soft woody notes, but weaving into the composition of oud oil, the most expensive component from time immemorial, distinguishes it and raises it to the level of true exclusivity. This intimate fragrant creation embodies the most daring innovation that you will capitulate to it.
Brand: Ormonde Jayne
Country of manufacture: England
Gender: Men
Release year: 2004
Perfumer: Geza Schoen
Notes: sandalwood, coriander, agarwood, hemlock, bergamot, vetiver, musk, cedar, juniper, pink pepper, cardamom
3. Ormonde Jayne Champaca Eau De Parfum
Eau de toilette joins the ranks of the floral family. It was produced especially for women in 2002 by perfumer Linda Pilkington. Tropical-rich gamma allows you to reveal the sensuality of a woman. The Champaka flower grows in India, sacred in the Indus Valley.
This perfume's magical, soft, mysterious, and sophisticated aroma is the basis of the champak flower. Notes of neroli and bamboo, combined with the aromas of basmati rice and green tea, give the fragrance a unique, insanely beautiful sound.
A unique combination of Sunny Orange, Bamboo, and Madagascar Pink Pepper top notes. Champaca takes the place of the heart note paired with freesia and rice. The base notes of the composition are myrrh, green tea, and soft musk.
Brand: Ormonde Jayne
Country of manufacture: England
Gender: Women
Release year: 2002
Perfumer: Geza Schoen
Notes: orange blossom, bamboo, tea, champaka, pepper, freesia, rice, myrrh, musk
4. Ormonde Jayne Ormonde Woman Eau De Parfum
A perfume that will sound modern in 10 or even 100 years – Ormonde Jayne Ormonde Woman. Many people call this magnificent creation a magic potion that delights and fills the soul with harmony and joy.
Aroma perfection – a marvelous ode to femininity. In the open glade of the pine forest, green grasses sway in time with the breath of the pure wind. The sun shines brightly in the azure sky – the first notes of the perfume create such an association.
The emerald green of the herbs gradually subsides, and the spicy spices of cardamom and coriander appear – the warmth and softness of their sound are mesmerizing. The initial notes smoothly flow into the heart notes, where the most delicate petals of violet and jasmine have already opened, and with each petal, they reach for the sun.
Floral accords on the background of the coniferous freshness of hemlock captivate with sensual beauty. Vetiver in Ormonde Woman brings a touch of astringency, while white cedar and sandalwood add a soft velvety touch. The first acquaintance with Ormonde Woman will open a secret door to the world of magic for you.
Brand: Ormonde Jayne
Country of manufacture: England
Gender: Women
Release year: 2002
Perfumer: Geza Schoen
Notes: sandalwood, violet root, coriander, amber, cardamom, cedar, jasmine, vetiver, herbal notes
5. Ormonde Jayne Rose Gold Unisex Eau De Parfum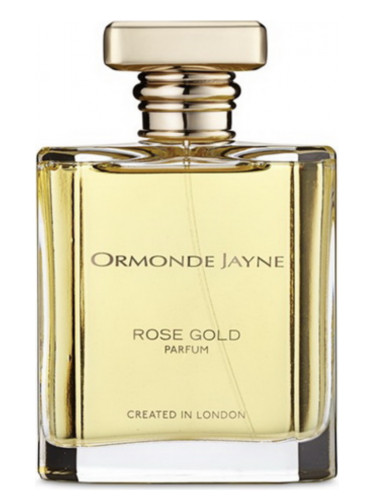 A perfume (2016) is built around floral-oriental notes, and the brand promises to be endowed with the esoteric power to turn the ordinary into the extraordinary. Opening notes of clary sage, lime, orange blossom, and bergamot.
In the heart, the intoxicating and lush Taif rose absolute is accompanied by orchids, carnation, jasmine, and water lily. An oriental trail will capture any passer-by with notes of nutmeg abermosh, labdanum, sandalwood, pink pepper, and oud. The fragrance is very frank and seductive.
Brand: Ormonde Jayne
Country of manufacture: England
Gender: Unisex
Release year: 2016
Notes: oud, clary sage, sandalwood, lime, labdanum, water lily, ambrette, orchid, orange blossom, carnation, jasmine, pepper tree, bergamot, rose
6. Ormonde Jayne Damask Eau De Parfum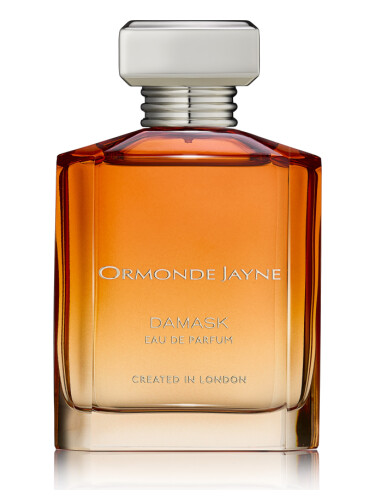 British perfume brand Ormonde Jayne has introduced a perfume line called La Route de Soie. The inspiration for its creation was the Great Silk Road and the countries that this legendary caravan road connected.
It is a perfume odyssey exploring the path of opiates and the flora of the spice road. The collection includes seven perfumes. Among them is a composition without gender restrictions Damask. This is a fruity-floral fragrance based on Damascus rose shining with charm and elegance. "Selecting a scent is synonymous with adventure: there is always an exhilarating sense of the unknown." — Ormonde Jayne.
Brand: Ormonde Jayne
Country of manufacture: England
Gender: Unisex
Release year: 2020
Notes: berries, lemon, amber, jasmine, pear, vetiver, rose, musk, black currant
7. Ormonde Jayne Indus Eau De Parfum
Indus, released by Ormonde Jayne, is not limited by gender and has joined the family of oriental-floral fruity perfumes. Creative Director Linda Pilkington worked to create this perfume masterpiece.
It emerged as part of the La Route de Soie collection. It embodied the Great Silk Road and the countries this legendary caravan road connected in antiquity and the Middle Ages. The path of opiates and the flora of spices are intertwined in a magical and intoxicating fragrance. It is addressed to creative refined personalities for whom life and luxury are identified.
Brand: Ormonde Jayne
Country of manufacture: England
Gender: Unisex
Release year: 2020
Perfumer: Linda Pilkington
Notes: lychee, nutmeg, blackcurrant flower
8. Ormonde Jayne Royal Elixir Eau De Parfum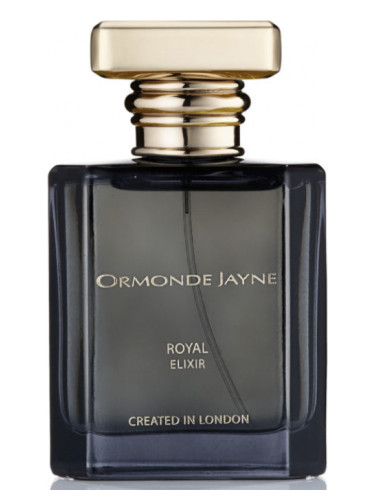 If you are looking for an incredibly dreamy and long-lasting perfume, not heavy but complex, then Royal Elixir will not disappoint you. The presented perfume has become a world favorite bestseller.
The branded edition of Elixir always remains intact but with extractive power, creating a delightful, purring, rich, and even more hypnotic fragrance. This perfume has become part of a collection of five perfumes from the famous London master Linda Pilkington. Her non-trivial flair for perfume fashion trends and true talent brought the relatively young company to the Olympus of the most sought-after brands.
Brand: Ormonde Jayne
Country of manufacture: England
Gender: Unisex
Release year: 2019
Notes: iris, osmanthus, patchouli, bergamot, orange, ambroxan, musk, cedar, rose oil, green notes, orchid, amber, tonka bean, jasmine
9. Ormonde Jayne White Gold Eau De Parfum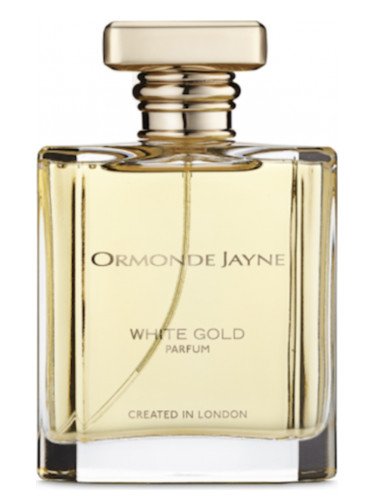 British niche house Ormonde Jayne has expanded its unisex perfume collection with White Gold, a spectacular conclusion to the famous Gold trilogy. The properties and beauty of white gold embodies the presented perfume. Therefore, the composition is based on white fragrant accents – flowers, musk, and wood. Even the perfume bottle is made of white opaque glass, accentuating the fragrance concept. The sound of sophistication is very versatile so it can be used at any time of the year and for any occasion.
Brand: Ormonde Jayne
Country of manufacture: England
Gender: Unisex
Release year: 2017
Notes: moss, sage, labdanum, white carnation, ambrette, cashmeran, pink pepper, white orchid, amber, mandarin orange, green leaves, tonka bean, bergamot, white musk, Madagascar vanilla, iris oil, jasmine absolute, white cedar
10. Ormonde Jayne Qi Eau De Parfum
This composition was inspired by the love of the Chinese for the lightest and most delicate perfumes. The fragrance (2015) was not created to amaze others with expression. On the contrary, this perfume captures more with its amazing resemblance to dawn, the light aroma of a weak breeze. A candid, open, and natural fragrance for those who do not want to identify themselves in the company explicitly, but whose delicate image will not be complete without it.
Brand: Ormonde Jayne
Country of manufacture: England
Gender: Unisex
Release year: 2015
Notes: tea, osmanthus, neroli, mate, freesia, jasmine, rose, violet, musk, lemon flower, oakmoss, benzoin
Conclusion
Ormonde Jayne's goal is to combine the elements that define true elegance – the quality of English craftsmanship, the art of French perfumery, and the natural harmony of the Orient. And what came out of this is up to the buyers to decide.
About Ormonde Jayne Fragrances
The birth of the English brand Ormonde Jayne happened by a happy accident when the passion of a brilliant man grew into something more – the creation of a new house of selective perfumery. Linda Pilkington captivated the world of perfumes as a child, expressing her romantic passion for perfumes and bottles in a very unusual way. Traveling the world, Linda has gained invaluable experience in South America, Africa, and the Far East, becoming a strong, purposeful woman with iron business acumen.
The key moment in her life was an acquaintance with a representative of the company Chanel, who needed to create the perfect fragrance for their new boutique on Bon Street. Linda received well-deserved recognition and became the center of attention in perfumery. Her long friendship with perfumer Geza Schoen has also borne fruit in her work. Linda created her own house of perfumery Ormonde Jayne and, in 2001, opened her first boutique in London.
Admirers of this British House know that Linda Pilkington tries to use the rarest and most refined ingredients in creating her perfumes. She does not look for distributors in every country, preferring to expand her network of boutiques.
The perfumer uses unique natural and rare ingredients. At first, Linda was ridiculed when they learned that the note of Canadian hemlock was announced as part of the first duet of perfumes. This resinous woody note has never been used in perfumery before. Linda decided to introduce a note into the composition of the perfumes, as some of their nuances differed from the traditionally used ingredients.
Even though there were numerous proposals for purchasing the brand and investments, Linda Pilkington firmly decided that this perfume business would be only her own. The scale of a small private company suits her because it guarantees the high quality of the handmade work.
Black and orange and orange and black Ormonde Jayne boxes can conquer the whole world – but Linda chooses a gradual, steady growth instead of a fast but risky development. Each Linda fragrance is handcrafted and packaged in her small studio.