Montale is a niche brand because the perfumery here is made by hand about 90% of. From the embodiment of the bouquet to the exclusive packaging – this is handmade. A unique olfactory immersion that reveals perfection, available only with your eyes closed.
The perfumes from the world-famous trading house Montale Paris are the most concentrated and stable. More than a hundred beautiful Montale Perfumes provide an opportunity for each buyer to choose their fragrance.
The 10 Best Montale Perfumes For Women have a rich composition that blends perfectly with the body's natural scent. Explore the Top Montale Fragrances and unleash the undefined luxury of mysterious and exclusive scents.
10 Best Montale Perfumes for Women
1. Montale Dark Purple Eau De Parfum Spray
The luxurious fragrance of 2011 becomes the epitome of sensuality and sexuality. The spicy aura of the perfume reveals notes of delicious plum and juicy sparks of orange. The incredible beauty of the fragrance becomes a chic decoration for beauties of all ages.
The emotionality of the bouquet is also emphasized by the interweaving of geraniums, roses with spicy red berries, and daring exotic patchouli. Incredible chic and nobility bring with it the sensuality of the bouquet.
The perfume ends with a woody-musky bouquet that conveys maximum sensuality and grace. Precious amber, expressive musk, and teak wood provide a rich sensuality. The fragrance shimmers with grace and elegance, which is extremely important for a modern woman.
2. Montale Intense Cafe Eau De Parfum
Montale Intense Cafe – This is a rich, multi-faceted gourmand perfume that excels in depth and variety. Perfume belongs to the oriental and gourmet group. It sounds expensive and chic. Top notes: floral, intoxicating threads; heart notes: the warm aroma of bitter coffee, delicate shades of rose; base notes: velvety amber and refined white musk aromas with subtle hints of vanilla.
3. Montale Roses Musk Eau De Parfum
Rose Musk is a Feminine, unique, sophisticated Perfume. This is a world masterpiece, which must be in the collection of every luxury perfume fan. The bouquet unfolds gradually on the skin. Top notes are sweetly revealed by the velvet queen of flowers from Nepal.
The heart belongs to intoxicating heady jasmine, and creamy white musk and delicate amber, spiced with a barely perceptible cloud of ripe raspberries and blackberries, are intertwined in a persistent, pronounced trail.
4. Montale Chocolate Greedy Eau De Parfum
How many attractive and unique things are collected in an elegant perfume that can be a real find for incendiary, sparkling, cheerful ladies and cheerful, purposeful, positive men? Intense accords of freshly brewed coffee of noble varieties and sweet, delicate cocoa with elegant foam are the first to attract the attention of both sexes.
Smoky, sophisticated tonka beans, coupled with citrus accents of bitter orange, fill the heart of the fragrance. This fresh-spicy combination instantly falls in love with even the most demanding connoisseurs of perfume art.
Fruit and berry motifs, expressed by juicy dried fruits, are intertwined in a passionate dance with sugary vanilla, completing a memorable, dizzying picture with an unforgettable, long-lasting aftertaste.
5. Montale Crystal Flowers Eau De Parfum
The romantic formula of perfumery creates an atmosphere of the fragrance of a summer garden, bathed in warm, refreshing raindrops. The crystal sound of a charming floral-fruity bouquet attracts people around the happy owner of perfume splendor, giving pleasure to the owner.
Romantic and daring, refreshing, and at the same time instilling a sense of summer warmth, this sensual perfume will highlight its owner and create a positive emotional impression about him. The freshness of blossoming foliage, illuminated by sparkling solar tints, is reflected in the color of a laconic metal bottle.
6. Montale Pretty Fruity Eau De Parfum
An amazing bright and dynamic perfume of 2011 was developed by Corinne Cachan, who managed to recreate the amazing piquancy and richness of the sound. Perfumery energy becomes the embodiment of beauty and lightness, surprisingly juicy, stylish, and cheerful fruity Fougere fragrance is somewhat different from the main brand strategy.
A riot of colors and emotions is embodied in a stylish, bright, and sunny fragrance. The energy of this bouquet becomes a dynamic accessory for passionate and extravagant people who do not recognize banal and monotonous fragrances.
For them, the perfume reveals notes of sparkling citrus and spicy blackcurrant. The graceful bitterness of patchouli and the exoticism of passion fruit conquer the heart of the fragrance with its charm. The final chord of the bouquet is sensual and sexy musk.
7. Montale Mukhalat Eau De Parfum
The Perfume belongs to those universal (unisex) fragrances that are ideal for both women and men. This fragrance is popular with oriental men, precisely because its fragrance excites women and, more importantly, suppresses the will of other men. The fragrance of the perfume is unique, and persistent and looks like love, oriental, full of magic potion.
A whimsical fragrance that can suddenly reveal itself in a new way on the skin and everyone can see for himself by applying it to his own. This exclusive perfume has a significant difference from all other perfumes precisely in that alcohol is not included in its base.
8. Montale Wood & Spices Eau De Parfum
Rich, luxurious, but at the same time, stylish and strict Montale Perfume for her is full of bright colors, unexpected nuances, and various shades. The aroma of expensive wood and exquisite spices takes the imagination to distant lands of the mysterious East.
This whimsical and subtle perfume unexpectedly reveals delicious notes of true bliss on the skin. The aroma is particularly persistent. Rare and valuable components are combined in an unusual and delicate aroma. She uses only natural oils in her compositions, which makes them look like traditional Arabic perfumes.
9. Montale Sandflowers Eau De Parfum
This is a perfume for those who crave adventure, and sincerely appreciate the freedom and beauty of the sea air. Realistic and in its way unusual sea fragrance. This perfume is filled with the smells of the forest and the enchanting sea with its boundlessness.
At the same time, the perfume contains echoes of oriental motifs and resembles a charming fairy tale about distant lands and magical seas. "Sunflowers", as the name of the fragrance is translated, are created as a reminder of sunny days, the beauty of meadows and fields, the charm of sea waves, and a light breeze. This is a hot date on the beach when the wind develops the hair, and the sun is pleasantly blinding, then the waves gently touch the legs, trying to capture as much hot sand as possible.
10. Montale White Musk Eau De Parfum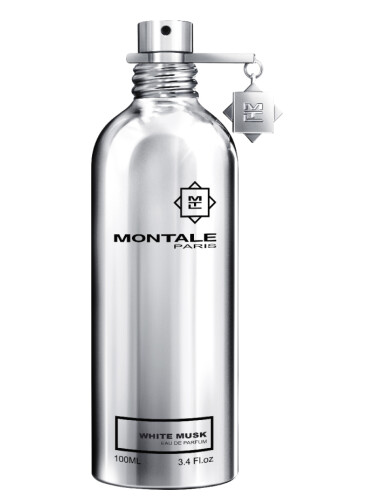 The master put all his skill into creating a magnificent perfume composition. The result is a unique, incomparable White Musk fragrance that gently envelops the skin in a delightful, oriental subtle, and graceful cloud.
The presence of thick woody notes and light floral notes makes the fragrance even more interesting and mysterious. Incredibly long-lasting fragrance lasts for several days. These perfumes behave differently on different skin types and produce different impressions.
On women's skin, it reveals an incredibly delicate and light fragrance that leaves an impression of sensual grace. When White Musk is worn by a man, the perfume leaves a refined and sophisticated scent with thick and heavy notes.
Montale White Musk belongs to the "unisex" category, like most other fragrances created by Pierre Montale. Also, fragrances that will suit both weak and strong sex. The fragrance is based on a pure, transparent aroma of white musk, gently enveloping, and delicately emphasizing all the advantages of each personality. Floral and woody shades make the fragrance even more interesting and noble.
Verdict
The Best Montale Perfumes can be recommended to everyone who knows the price of a luxury brand. Pierre Montal's perfumery is developed taking into account the latest fashion trends, but with respect for traditions.
Now we can also enjoy the rich noble shades of various Montale Perfumes for Her. How not to get confused in such an abundance of perfumes and choose exactly what you need? Let's dive into the most popular Montale Perfumes that are worth buying.
About Montale Perfumes
Pierre Montale had a rendezvous with fate 20 years ago in the far corners of the Kingdom of Arabia. Returning to his homeland in 2003, he founded his brand, recognizable, even at first glance, by the original bottle.
An oblong bottle with a sprayer and a latch is made of metal. It is opaque because perfumes contain a minimum of alcohol and a high concentration of natural oils, so they must be kept in the dark. The bottle is packaged in a bag with a velvet or satin logo.
The talented perfumer Pierre Montal spent several years in Saudi Arabia and India, learning the secrets of traditional perfumery and creating unforgettable compositions for local gentlemen. It was he who brought oriental motifs to France and began to create the most interesting aromas in combination with a European vision.
To date, the Montal brand perfume line has earned many rave reviews. One of the main features of the perfume is the extraordinary persistence and bright memorable chords. Such interesting motifs came to us from the centuries-old traditions of the East.